Business
Tech
How a Digital Agency Helps Optimize Marketing Strategies of a Business
With the digital landscape changing, it is imperative to have an integrated digital plan to engage and grow your audience to survive the advancing market. Having a digital agency that supports your brand will ensure your presence everywhere.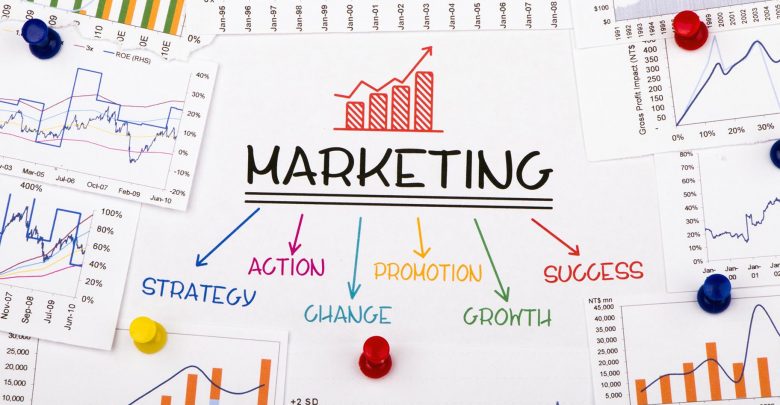 There's no use building a brand if you cannot market it enough to generate profit. So, to achieve specific objectives, effective marketing strategies need to be employed. That is where a digital agency can come in handy, as they have the necessary experience and tools to skillfully blend and balance the many initiatives required to integrate marketing strategies to deliver the best possible results.
How to Grow Your Brand with a Digital Agency
If you are considering hiring a digital agency, but are not entirely convinced, then you need to understand their usefulness at optimizing marketing strategies for just about any business.
1. Implementation of Professional and Responsive Website Designs
Since first impressions matter most, digital agencies begin work on the website design of a company. Your website might need to be refurbished to attract more audience. Changes may include the brand logo, adding a tagline, and readjusting the graphics of your site among other adjustments. Additionally, a digital agency will ensure that your website is aligned with the company's personality.
Through website design, they will deliver an impactful message so that your target audience understands your brand. The consistent brand message will allow you to retain existing customers and potentially attract a new audience. Furthermore, they will analyze and evaluate your website performance as it leads to the success of a business.
2. Improved Design for Mobile Devices
Responsive design is just the beginning; you will also need to make sure it is well integrated for mobile devices. Since this is a big issue faced by most companies, digital agencies tend to focus on improving website design for mobile devices while working on updating the website itself. Once a responsive design is complete, companies will likely increase conversions on mobile devices.

3. Reduced Load Times
Just because your website looks excellent does not mean potential customers will stick around while it is loading. To keep your visitors engaged, website load times should be as low as possible.
With so many options available on the Internet, your customer will likely switch to another website if yours is taking a long time to load. A digital agency will help keep your conversion rates from declining. Due to poor website optimization, opportunities can be lost, which is why a digital agency can intervene and help.
4. Gather Testimonials, Reviews, and Feedback
Businesses may take testimonials, reviews, and feedback for granted, but not digital agencies. Digital agencies will take the necessary steps to make it easier for your target audience to communicate with your brand.
When customers know they can trust you, it will directly impact your brand effectiveness. For this reason, digital agencies will help you get as many reviews and testimonials from customers so that your brand ranks high on the search engine pages.
5. Use of Multiple Channels
Digital users opt for various platforms to stay up to date with the latest trends and insights. Some may prefer the traditional email, while others rely on social media.
Digital agencies optimize the use of multiple channels to improve your online presence. They will figure out the right platform most suitable to target the audience and ensure maximum outreach.
6. Identification of New Market Opportunities
There are times when things are not entirely predictable, as there is always something new on the horizon that could impact customer behavior. To stay ahead of the curve, a digital agency will keep an eye out for changes that may present new opportunities for your marketing strategy.
Whether it is spotting trends or understanding customer preferences, they will adjust your marketing strategy so that you can achieve better results. It requires intensive market research on the agency's part to keep you top of the line in your business.
7. Acquiring Smaller Gains
For better results, digital agencies aim for small wins as well. That way, they will be able to grow and develop your business to help you reach your marketing goals in less time.
A top-notch digital agency will not ignore the finer details and will give equal attention to small optimizations as they have the potential of yielding significant results. With optimizations that drive towards constant growth, a digital agency will keep your digital marketing strategy on track.
The Bottom Line
These are just a few of the many ways a digital agency can help you optimize your marketing strategies for success. To reach your full potential, professional help from a digital agency can improve brand efficacy and generate higher ROI in the long term. Be it as specific as dentist marketing or marketing broader industries; it is a great asset for a business as long as it drives brand value.