Entertainment
Games
How To Be a Professional Gamer?
What you need to know (and get) to become one
If you were ever wondering on what you need to know about becoming an professional gamer, then this is the article for you .
So, you think you are good…But, are you good enough you can compete with the worlds toughest players? That's the question you need to ask yourself.
Equipment
PC
Get yourself a great machine that will easily run your game. Game must run smooth, without any lags.  Internet connection must be excellent, without any significant latency drops nor lost packets… Because if you even are the best player in the world, what if you make a "great move" but that move hasn't been sent from your computer – just because that packet got lost…
Monitor
You need a large gaming monitor,  23" minimum… even better if it is curved. I wrote on purpose Gaming  monitor, because you have standard 23" monitors that are cheaper – they are cheaper because the pro's need everything your screen can produce / and produce it faster then others. I am talking about miliseconds here, because miliseconds is everything. So, get yourself a monitor that has at lease 100 Hz capability, because you need fluent gaming feeling. Standard monitors are capped up to 60 Hz, and even if you modify your game to work with 100 FPS ( frames per second) ,  your monitor isn't able to show everything it needs to ( because 60 is less than 100 ), and it can physically produce only 60 images in a second.
Keyboard 
Also, you need professional gamer's keyboard. It is a though choice, because there are so many to choose from. What I personally look when buying a keyboard, is its feeling and the sound of keystrokes. I would never have thought something so simple could improve gaming, as the time when I started using pro keyboard for gaming…

I felt like i was faster, responsiveness of the game was greatly improved.
Mouse
Your mouse needs to be setup with the latest mouse drivers so it can perform as it should. You might check on increasing Hz of it , there is an guide on How to Overclock a Mouse that might be worthy of reading. Also, get yourself a great mousepad . Try to look for ergonomics when getting a mouse pad, because mouse pad is your friend.
Chair
Ergonomics! You'll be spending a lots and lots of hours playing your game…and trust me, your health is most important thing in your life. You don't want to be an invalid !
Practice
It all comes down to practice. You have to know every single corner of your game. Every bug or a glitch. If you are able to , setup bots ( AI ) to play vs on your local network.  You need to play your game a lot more to distinguish yourself amongst other players.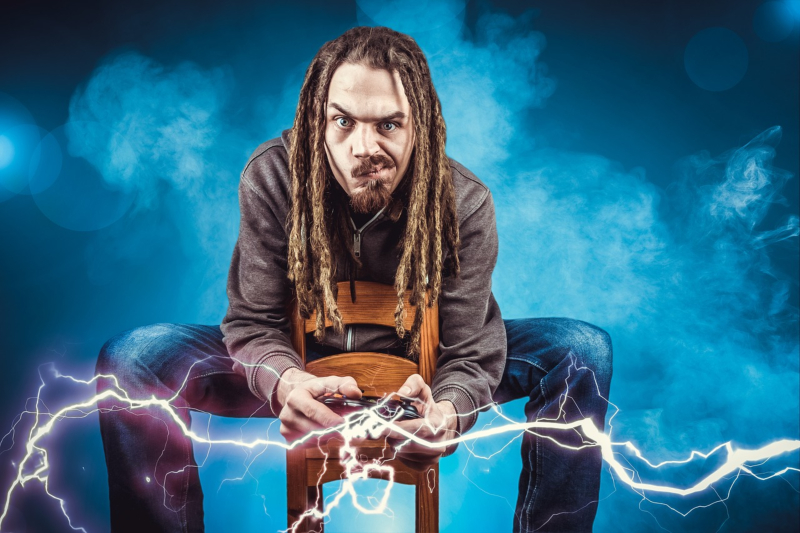 Start earning money
Go to the social media and promote yourself when you are about to play a game. So everyone can follow or view your game-play. This will help you in getting followers. If you don't have any social account I'd suggest to create a facebook account first then twitter of course… instagram, youtube , google … Try to cover most of them . You need to promote yourself to start earning money out of this.
Open twitch account and start streaming your game-play. If you think you are really – really good player… Public will notice and you'll get followers.. and thus payments. Don't forget to use hashtags , and be thorough when filling channel description, so everyone can easily find you within their searches.
Wrap up 
Today, it has never been easier to become a professional gamer. You just need to stream it so everyone can view your geniusness. With a dozens of youtube kind of website's out there where you can upload your video game-plays, its hard to make a mistake!