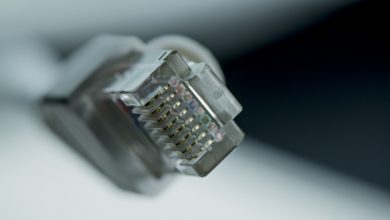 Since nearly everything you do on your computer is related to the internet, and everything on the internet starts with a DNS request, choosing the fastest DNS directory will accelerate almost everything you do online.
How to setup
I'd advise you to connect to your router via browser, and then add these values into DNS server settings :
For IPv4: 1.1.1.1 and 1.0.0.1
For IPv6: 2606:4700:4700::1111 and 2606:4700:4700::1001
This way- if you update router settings, you won't have to go over all devices and computers in your local network and change DNS's settings one by one.
Windows setup
To setup this on windows 10 , go to your Control Panel, then in Network and Sharing Centre. Click View Network status and tasks. Then from the left – Change Adapter Settings. You might have several network connections installed on your PC, choose the one you're using. Right click on your connection, then click on Properties.

Network adapter properties
Within this window, you are searching for Internet Protocol Version 4 and  Internet Protocol Version  6. Maybe your IPv4 settings might wary from screenshots bellow,  but don't let that frighten you. You only need to update Preffered DNS server & Alternate DNS server fields.
Local connection Ipv4 DNS settings
Local connection Ipv6 settings
After you've changed both IPv4 & IPv6 DNS settings, click "Validate settings upon exit" to verify that everything is set to go. Press OK to close this window and that's it – you have faster internet!
If you wish to look on how to setup DNS's accross different platforms / devices please follow this link https://1.1.1.1/
DNS Performance
Introducing the fastest public DNS resolver on the planer : 1.1.1.1 . There are several public DNS resolvers already online, one of them is Google's, but even Google's is not performing as well as Cloudfare's. You can check statistics and more information about other DNS resolvers @ https://www.dnsperf.com/#!dns-resolvers
DNS's performance stats
Care of your Internet Privacy
Of course, if you use this DNS resolver, or any other – your browsing information will be forwarded through it and that means that it is going to be logged somewhere. Cloudfare publicly promised that their logs are being daily deleted which isn't the case with Google's resolver or any other publicly available DNS resolver. This means they DON'T care NOR will monitor your browsing history.That promise is being verified by KPMG. It's quite impressive.