From the time  I was a kid, I loved Nintendo consoles, especially portable consoles. I received my first Nintendo Gameboy when I was 8 years old. I played Tetris as crazy until my fingers got numbed. As I got older my passion for Nintendo consoles just grew up over years. So in this article, I would like to go through Nintendo consoles history. Although they are quite important I will skip some consoles like Color TV-Game and Nintendo watch.
Many people don't know that Nintendo started as a humble playing-card company in the late 1800s. Who would know that they'll end up us video game industry leader, being the world's largest video game company by revenue?
One of the first consoles that I remember is Nintendo Entertainment System or in short NES.
Nintendo Entertainment System (NES)
Released July 15, 1983 the Nintendo Entertainment System (NES), an 8-bit system, was one of Nintendo's greatest successes. Unlike the Color TV Games, the NES could play different titles, on interchangeable cartridges, that could be purchased in stores.
The system sold more than 61.9 million units, making it the best-selling console of its generation.

I played this console in the 90s and the only problem I remember was that the pins from the system's internal connector got bent after repeated use. The slot was also very susceptible to dust.
Many of my friends blew into their cartridges in an attempt to mitigate the problem, but this actually tarnished the copper connectors and worsened the issue.
Competition: Sega Master System, Atari
Favorite Games: Super Marios Bros, The Legend of Zelda, Metroid, Duck Hunt, Mega Man, Castlevania, Final Fantasy
Super Nintendo Entertainment System (SNES)
Released November 21, 1990 The Super Nintendo Entertainment System, officially abbreviated the Super NES or SNES or as we kids called it Super Nintendo. It didn't sell quite as well as the NES worldwide, but in the time the system became the best-selling console of its generation and sold 49.1 million units.
It featured enhanced graphics, a brand-new controller, and It was the first 16-bit console by Nintendo. Underneath the chassis, the system used a Ricoh 5A22 CPU clocked at 3.58MHz.
I mostly played Super Mario World and The Legend of Zelda and loved playing it, especially in summer.
Competition: Sega Genesis
Favorite Games: The Legend of Zelda: A Link to the Past, Donkey Kong Country, Super Mario World, Star Fox, Final Fantasy VI, Mega Man X, Super Mario Kart, Street Fighter II
Nintendo 64
The Nintendo 64 console launched in Japan on June 23, 1996 and didn't perform as well as its predecessor and sold 32.93 million units worldwide.
The Nintendo 64 featured greatly improved 3D graphics and a new controller that introduced the modern joystick. It was also the first home console to have four controller ports built into the system.
Honestly, I didn't play on this console as much on NES or SNES. Although it was a great console with computing horsepower, I enjoyed playing Sony PlayStation more that was released a half year earlier.
I played some classic games like Super Mario 64 and The Legend of Zelda: Ocarina of Time.
Competition: Sony PlayStation, Sega Saturn
Favorite Games: Super Mario 64, Donkey Kong 64, Diddy Kong Racing, The Legend of Zelda: Ocarina of Time, The Legend of Zelda: Majora's Mask, Super Smash Bros., Star Fox 64, Mario Party series, Paper Mario, Turok: Dinosaur Hunter
Nintendo GameCube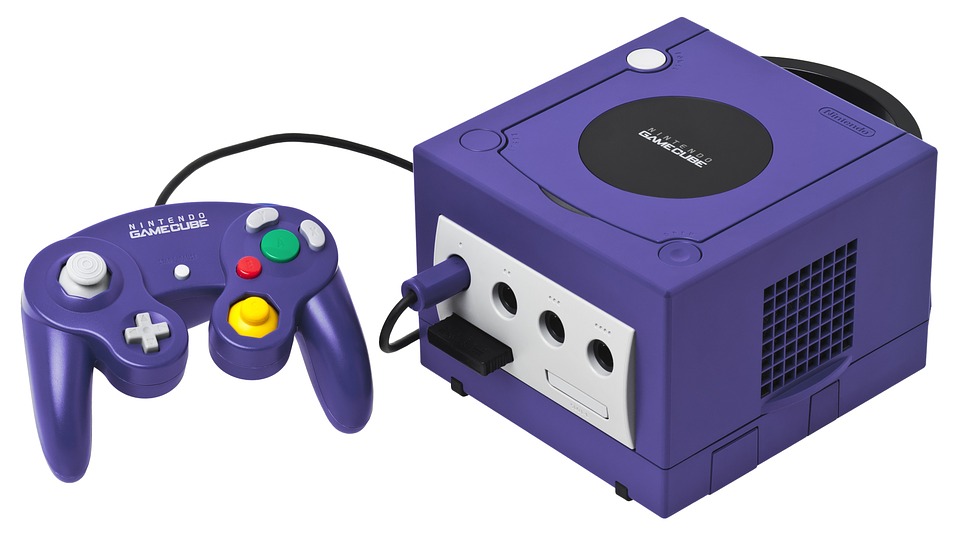 The Nintendo GameCube (commonly shortened to GameCube, NGC or GCN) was released in 2001. It was Nintendo's sixth generation game console, the same generation as Sega's Dreamcast, Sony's PlayStation 2 and Microsoft's Xbox.  The GameCube is Nintendo's first game console to use optical discs rather than game cartridges.
The system used IBM's PowerPC Gekko CPU clocked at 486MHz. It was capable of delivering 1.9 GFLOPS of power. The system also featured 43MB of RAM and used ATI's Flipper graphics chip clocked at 162MHz. With it, the GameCube was able to output a 640x480p resolution.
I was never a fan of Nintendo Game Cube and think personally that Xbox was much better video console in many ways.
Competition: Sony PlayStation 2, Microsoft Xbox, Sega Dreamcast
Favorite Games: The Legend of Zelda: The Wind Waker, Metroid Prime, Super Mario Sunshine, Eternal Darkness, Resident Evil 4
Wii
The Wii was released on November 19, 2006 it sold more than 101 million units worldwide, making it Nintendo's best-selling console to date.
Nintendo designed the console to appeal towards a wider audience than those of its main competitors, the PlayStation 3 and Xbox 360.
The Wii featured motion controls, a new online system, various multimedia 'channels' and slightly improved graphics. The graphical change wasn't nearly as dramatic as previous console transitions.
The Wii featured an illuminated slot-loading optical drive and also had an SD card slot and 512MB of internal storage.
In 2007, Nintendo introduced the Wii Balance Board, which was designed with exercise games in mind. The peripheral was a great success and sold 42 million units worldwide.
Competition: Sony PlayStation 3, Microsoft Xbox 360
Favorite Games: Mario Kart Wii, Super Paper Mario, Donkey Kong Country Returns, Kirby's Epic Yarn, Super Smash Bros. Brawl, The Legend of Zelda: Skyward Sword, Super Mario Galaxy series, Wii Sports
Wii Mini
Shortly after Nintendo released the Wii U, the company released the Wii Mini. The Wii Mini is a smaller version of the Wii console that lacks many of the Wii's features, such as internet connectivity, S-Video, the SD card slot, Wi-Fi support,  a USB port and GameCube backwards capability.
Wii U
The Wii U was released on November 18, 2012 as a direct successor to the Wii. The Wii U's distinguishing hardware feature is the GamePad, a tablet-like controller which contains a touchscreen that wirelessly streams a video output from the console. It also boasts new 1080p HD graphics (only on the TV screen). It was released in two models: white (8gb) and black (32gb).
Competition: Sony PlayStation 4, Microsoft Xbox One
Favorite Games: Super Smash Bros, Mario Kart 8, Super Mario Maker, Super Mario 3D World
Nintendo Switch
In October 2016 Nintendo revealed a new system called the Nintendo Switch, which was released on March 3, 2017 for $299. Like with the Wii before it, the Switch represents a starkly different design path for the company.
The Nintendo Switch is a new hybrid of home and portable gaming consoles with detachable controllers with an emphasis on portability and on the go multiplayer in contrast of the then competitors PlayStation 4 and Xbox One.
It features modular controllers that can attach to the device itself, a grip or in each of the user's hands.
The system comes with 32GB of internal storage, but also supports expandable memory up to 2TB via Micro SDXC cards. In terms of battery, the Switch is equipped with a 4,310 mAh lithium-ion cell, which offers roughly three hours of consistent play. It uses a 6.2 inch 1280x720p touchscreen.
Coming out of the system's first year, Nintendo still has high expectations for the Switch. I still don't have it, but looking forward to testing it in near future.
Competition: PlayStation 4 Slim, PlayStation 4 Pro, Xbox One S, Xbox One X
Favorite games: Super Mario Odyssey, Mario Kart 8 Deluxe, Bayonetta 2, Mario + Rabbids: Kingdom Battle, The Legend of Zelda: Breath of the Wild
In this article, we covered only Nintendo video consoles. Like mentioned before we skipped a few like Color TV-Game or Panasonic Q that was only sold in Japan. In the next article, we will cover Nintendo portable consoles.
Happy gaming from BizzNerd team.