Games
Nintendo Switch
PC
PlayStation 4
XBox One
Spellbreak VS Splatoon
The battle to be the greatest battlemage in the land, or defend your turf as an anthropomorphic squid/octopus, with guns that fire ink. Spellbreak, or Splatoon? Which battle royale title is best?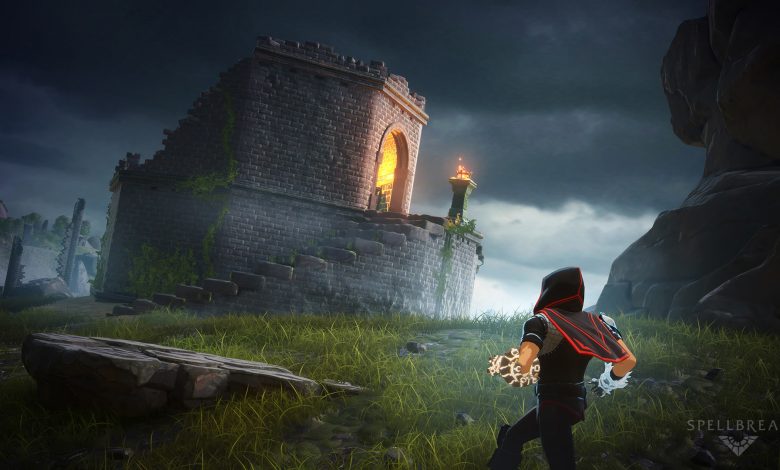 One is spoilt for choice, in terms of the gaming titles available on any given platform these days. Especially if we're talking battle royale-style shooters. It's almost as though one could name battle royale games till the sun sets, before getting down to play any.
There are two titles in the genre, Splatoon, and Spellbreak, which are so different from any other game that they deserve special mention. More than a special mention, they ought to be put against one another to see which is best.
They stand out so starkly from everything else, in terms of concept, that the games are unique, and not much else out there can even come close enough to compete. Splatoon is a lighthearted tale about underwater creatures, squids and octopuses, who battle it out in cartoon-like environments, for control of the turf. Spell break, on the other hand, is a battle royale title in the traditional sense, but does away with guns and grenades and replaces weapons with magic.
Both titles offer unique takes on the traditional battle royale shooter, which gives them their unique appeal. Here is a more detailed look at each.
Splatoon
Developed and owned by Nintendo, Splatoon is a third-person shooter title that first saw release in 2015, for the Nintendo Wii U gaming console. The gaming series – which has seen two releases, with a third scheduled for release in 2022 – features anthropomorphic cephalopods or squids and octopuses with the ability to turn into humans.

Said cephalopods can – as cephalopods – swim away from brightly coloured ink clouds, or hide in them, as the situation calls. They can also – at will – morph into humanoid form, which allows them to hold guns that fire differently coloured ink.
Though the game has a storyline, it is mainly focused on its online multiplayer offering, which spawned an export tournament circuit. Its matches are quite compact, having 8 players split into teams of 4 for a match to begin.
The Turf Wars are won by the team that covers the most turf in their team's ink. Players have the option of using an ink bomb, or primary weapon to accomplish this end. The title is brightly coloured, and designed to look more fun than other games in the genre, which focus heavily on graphical presentation.
Spellbreak
Spellbreak is more battle royale-based than Splatoon and spans more platforms than the Nintendo exclusive. This title is available on PC, PS4, Nintendo Switch, as well as Xbox One.
This game is basically with guns and mechanical weapons and, instead, has experimented with elemental magic to battle it out for the title of top battlemage. One can choose between one of six elemental types – Fire, Wind, Earth, Ice, Poison or Lightning.
One chooses their base element before the beginning of a match, while a secondary power is added during play. Each element has 2 attack types, a Spell, and a Sorcery, which can be combined to create devastating mixed attacks which may turn the odds in one's favour.
The game allows up to 45 players per match while dropping them onto wide maps, which allow for exploring, collecting items, and battling. One can also develop flight as the match progresses, though equipped through scrolls, increasing mana. The title is incredibly engaging and aesthetically pleasing enough to keep one playing over time.
The Verdict
Bog titles are engaging enough and offer, simple enough, gameplay to easily master in no time at all. Which one a gamer ought to pick depends on the available console, and desired depth of engagement.
Splatoon is light enough for simple, casual play, offering a fun twist to weapon weapons-based which can be enjoyed by a family, or among friends. Spellbreak is a more serious title, which may require as much focus as any other battle royale title. The mixing of magical elements to form unique attacks and having more opponents to contend with makes for more serious gaming sessions.
Ultimately, it all depends on one's goals. Splatoon for lighthearted, simple gaming, Spellbreak for more serious, engaged play sessions.