Nintendo
Nintendo's War Against Copyright Infringement
Can Nitendo win its endless war against piracy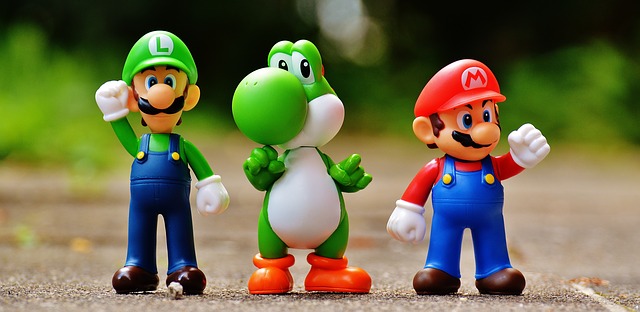 In the past few years, Nintendo's legal team has been engaging in all-out legal battles. That includes multiple individuals and entities which have been in violation of its intellectual property rights.
Nintendo's wish
In combating what it calls, "serious, worsening international problem.", one of Nintendo's earliest and most prominent court battles happened in 2018. During that year, the corporation filed a lawsuit against Sergio Mojarro Moreno. He was a reseller of pirating tools created by the now infamous Team Xecutor.
On the back of a victory on that front, Nintendo and its legal team set their sights on RomUniverse. A website that enabled the downloading of pirated Nintendo Switch games, among others. Once again, the multinational came out victorious. The skirmishes between Nintendo and the defendant culminated in the defendant being ordered to pay the company more than $ 2.1 million in damages.
However, in an interesting twist, the defendant – Matthew Storman – convinced the court that he is unemployed. In response to this, an agreement to make $50 per month payments was reached. However, it is reported that the defendant had failed to make the first payment. This is part of the reasoning behind Nintendo's continued pursuit of RomUniverse, this time pressing the courts to issue a  permanent injunction – which the company had not secured against the website in the first judgment.
Nintendo's endless lawsuits
Since then, Nintendo has gained a bit of a reputation for its crackdowns on video game pirates. They were now going after the alleged leader of Team Xecuter, Gary Bowser, and one of his associates – Max Louran. Referring to Bowser's and Louran's endeavor as "an international pirate ring", Nintendo filed a lawsuit – one copyright infringement charge and two counts for trafficking.

According to Nintendo's filing, Bowser has been active in pirating their products since 2013. That's when the company launched the Nintendo 3DS. Bowser was selling a device designed to hack the 3DS. The court filing also gives a detailed account of Bowser's history of Nintendo Switch hacking. The company's legal team also states that Bowser's hacks "continue to put more than 79 million Nintendo Switch and Nintendo Switch Lite consoles at risk from piracy."
Nintendo wants $2500 for each device sold and $150 000 for every copyright. Naturally, the company would also like to see Bowser's operation shut down for good.
Closing Thoughts
It will be interesting to see how this particular case plays out in the courts. It will be even more interesting to see how this will affect the rest of the industry. Will other gaming and consumer electronics corporations like Sony's PS division and their counterparts at Microsoft follow suit?
That said, it looks as though the glory days of Nintendo hacking are soon to come to an end, or at least a rather dramatic slowdown as some individuals try to keep a low profile.