Crypto
Entertainment
Games
Tech
Top 6 Blockchain Mobile Games to Earn Cryptocurrency on your Phone
With a list of following cryptocurrency game apps available on Google Play Store, you can mint money while enjoying playing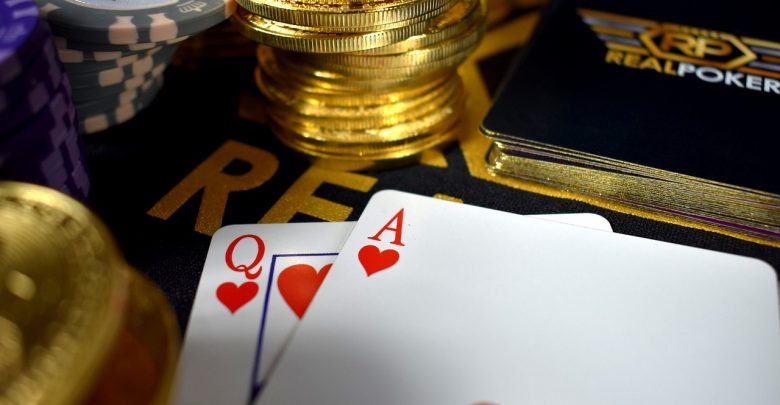 What if I tell you that you can earn crypto while playing games on your mobile phone? If you played Blockchain mobile games before, as I did, you've probably already realized that most of them are fake.
Usually, you need to watch a ton of ads to earn some crypto and to claim.
However, earning a quick buck without spending a penny is like a dream come true.  With a list of the following cryptocurrency game apps available on Google Play Store, you can mint money while enjoying playing. All you need is an android phone and access to the Internet. Are you excited? Don't Be! Read more!
How This Works?
If you download any Blockchain game, you'll soon realize that you are watching a ton of ads. App owners monetize from Google AdMob or other advertisers. Some apps Like Storm Play offer quizzes and additional tasks to earn crypto.
Every single game listed in this article is free to play. I was also careful to list games that are actually fun to play and require some element of skill as opposed to straight-up luck.

Play Blockchain Games and Earn directly to your Coinbase Wallet
To start playing and earning some of the following games require a Coinbase account. If you don't have one please read first our post "How to Create Coinbase Bitcoin Wallet?" In the wallet section just enter your Coinbase email address and you are ready to play.
Storm Play
Storm Play is a gamified microtask platform. You can use it to earn Bitcoin, Ether or Storm. Storm coin is in top 200 coins with a market cap of almost $20 million.
The tasks themselves are highly varied. They cover everything from playing a game to taking a survey and from watching a video to downloading an app. As you complete the tasks, you will earn "Bolts" which can be converted into one of the three aforementioned cryptocurrencies.
After downloading the Storm Play App and creating your account you can use our referral code to claim 6000 Bolts. You'll need 200000 thousand Bolts to be able to withdraw.
When you are ready to withdraw choose the form of cryptocurrency you prefer; Bitcoin (BTC), Ethereum (ETH) or Storm Token (STORM).
Storm Play is only available on Android at the moment, but the developers have promised an iOS version is in the works.
Invitation code: P4TJB3W6
CryptoPop
With this game, you can earn Ethereum and Popcoin. You need to group Bitcoin, Ether, Monero, Ripple and Neo coins together to pop them. The more coins you manage to group together, the more points you get. You will earn "Pump It", "Lambo" and "To the Moon" badges depending on how many coins you blast. The fewer the coins you end up having when you reach the end of each stage, you'll get the higher the bonus..
CryptoWord
This word search game has a unique scoring system.  You can earn Bitcoin while playing this game. You need to score at least 100 points per word to gain 1 Satoshi. You can claim every 3 days.
Free Ripple Gain
The app allows the user to earn Ripple by spinning a wheel of Fortune. Turning the wheel is possible only if you have enough power or say energy. The energy can be replenished by watching a video that gives you some particular amount of energy. There is no minimum payout threshold and you can withdraw instantly to your Coinbase Ripple Wallet. Use our referral code below to get a bonus upon registration.
Free Stellar Gain
The Free Stellar Gain is the same app as Free Ripple Gain, with the only difference being that you can earn Stellar instead of Ripple. Use our referral code below to get a bonus upon registration. With the rise of digital transformation in banking, mobile apps like Free Stellar Gain are becoming increasingly popular, offering users convenient ways to earn free Stellar.
Invitation code: hpjuft
Free Litecoin Gain
The Free Litecoin Gain is another game from the same company. With this game, you can earn free Litecoin by spinning a wheel of Fortune.
Invitation code: ppdqsj
Our conclusion
Earning free crypto without having to invest any money of your own is quite tempting. But remember there is nothing free in today's world. Every luring technique has a deceptive motive behind it. Displaying ads in the middle of the game generates revenue for the app developers and with some apps, you could end up mining cryptocurrency without even knowing.
I've tested hundreds of apps and only included ones in the list that are safe and working. But even so, I would not recommend playing them to anyone, because it is really time-consuming and it is a small profit. But if you are a student and want different crypto for free – it is a good start.
Happy mining by BizzNerd Team!
If you like our Blockchain Mobile Games overview, we also recommend that you read our articles: "Eobot Cloud Mining and Faucet Overview" and "CoinPot Review – CoinPot Faucets List".