Business
How to make a reference page for a resume
Searching for a new job is a hard task that all of us face at times.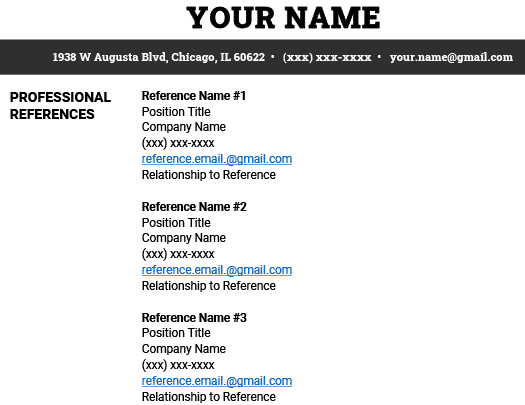 Many companies ask for a batch of documents to consider a new employee — not only a resume. In addition to it, they oftentimes ask for a cover letter and a reference page (RP). Luckily, today, there is no need to start having a headache about that: an excellent online CV maker for free makes it possible to create both of the mentioned hustle-free, designing a professional document because of its powerful modern capabilities. Let's consider further, what an RP is, what it must contain to be a perfect document, and how an online tool can successfully help you with it.
What is an RP and how to make a reference page for a resume?
An RP is one of the three most important documents in a batch of applicant's docs to be considered by an HR manager of a hiring company (the other two, as we've mentioned, are the resume itself and a cover letter) — even though it is just an initial step in the job search process. An RP is basically a representation of information about those people, who can recommend you for a new job and tell about your business qualities and personal character traits so an HR manager of a potential hirer finds out essential information about you.
Thus, an RP must contain this information to enable an HR manager to contact your reference:
Name and surname (patronymic is often left behind)
Working position at the [name of the company] Their physical work address
All feasible and appropriate contact data: e-mail, messengers, phone
Reference description: who they were to a job seeker (as an example, boss, manager, supervisor, colleague, teacher, etc.).
Repeat that as many times as many people you have on the list. Usually, people ask, how many references they should indicate in an RP. That depends but it is not advised to name less than three (indicate 1 or 2 only if you haven't worked anywhere before or you had only one previous job). Also, do not name more than 10 because it will be a hustle for an HR manager to screen through all these reference people.
How to make a reference page for a resume using a powerful online tool
Now, we get to the final point: how an online tool can simplify and streamline this process for you. The tool we've mentioned above is a specially designed piece of software to assist people who have no clue about the following things:
what an RP should look like
what template of it is acceptable to HR managers and pleasant to their professional eye
in what textual processor it is better to make one?
After you visit the website of the tool, simply pick a pre-made template to your liking and, having all the necessary information about your references at hand, start fulfilling it, using an intuitively understood simple graphic user interface. In just several minutes (or a bit longer, depending on the number of people you indicate), you will have a ready-made document. You can immediately save it in your account and download it as a PDF file to attach to your resume.