Comics
Television
Confirmation of Obi-Wan Kenobi's duel with Darth Vader
The first video and images of the Obi-Wan Kenobi series have been released, promising an exciting series to old Star Wars fans.
In the latest cinema and television news, the first official video of the Obi-Wan Kenobi series has been revealed and released. This video is actually a sizzle reel video, during which we see behind-the-scenes footage of the production of the new Star Wars series, during which Ivan McGregor talks about returning to the series. Deborah Chaw, the series' director, also talks about her excitement for the return of Obi-Wan Kenobi :
Of course, this is not all, and during the video above, conceptual or artistic images of the Obi-Wan Kenobi series can also be seen, without a doubt the most important of which is the confirmation of Darth Vader's duel with Obi-Wan Kenobi, which can excite Star Wars fans. This video was supposed to be released tomorrow, but it has been revealed today.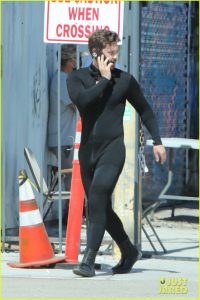 Of course, McGregor can be seen in a robe in these pictures, and the clothes of this popular separation cannot be seen. Also in these pictures is no news of Hayden Christensen playing Darth Vader in the new Star Wars series, but you can see Empire Soldiers and Stormtroopers. Most of the people on the scene are not recognizable, but Indria Varma is one of the few actors who can be identified as wearing the clothes of the imperial forces.

Ewan McGregor as Obi-Wan Kenobi, Hayden Christensen as Darth Vader, Moses Ingram, Joel Egerton, Bonnie Piesse, Kumail Nanjiani, Indira Varma, Rupert Friend, O'shea Jackson Jr., Sung Kang, Simon Kessel, are among the actors who have appeared in the series Obi-Wan Kenobi and have played roles. The events of the Kenobi series are set to take place 10 years after the events of Revenge of the Sith.
The Obi-Wan Kenobi series, which is produced in 6 episodes, is scheduled to air in 2022 on the Disney Plus network. Joby Harold, better known as the author of Army of the Dead, wrote the screenplay for the Obi-Wan Kenobi series. Deborah Chao, director of the first two episodes of The Mandalorian, has directed Obi-Wan Kenobi.