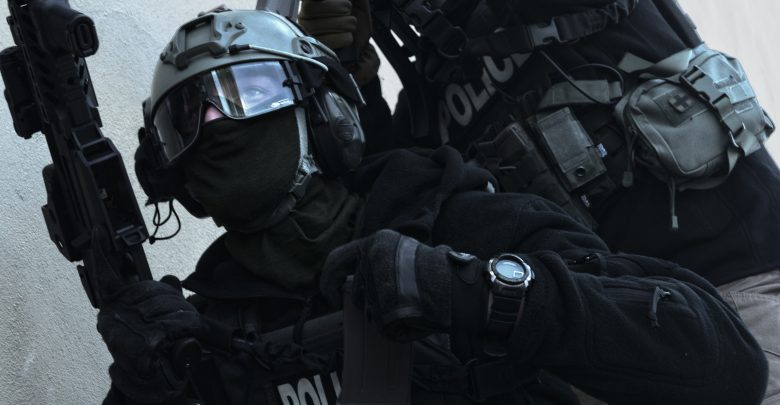 Half Life
Before cs, there was Half Life. Stylized as HλLF-LIFE. Half life is a first-person shooter video game developed by Valve and published by Sierra Studios for Microsoft Windows in 1998. It had revolutionary graphics and physics engine for that time period.
The guys at Valve realised that they can do wonders with that engine, so they've started developing addition to it. And that is how first Counter strike was born. Like a mod.
Counter Strike 1.6
It was initially released as a modification for Half-Life designed by "Gooseman" and Cliffe before the rights to the game's intellectual property were acquired by Valve Corporation, the developers of Half Life.
CS has developed,so much over time, a huge community of script writers and mod creators. There are various mods / tweaks / alterations to this game that there is no room for everything in this article. But, I'll mention few main mods that still exist. Some of them are, Gun Game, where players start with a basic pistol and must score kills to receive better weapons, then – Zombie Mod, where one team consists of zombies and must "spread the infection" by killing other team, Also, Superhero, where 1. player has some kind of super-powers… Deathrun, where player must set traps for other team, and also KZ ( aka Kreedz), where only objective is to climb as high as possible.
Counter strike Condition Zero
This game was released in 2004. Counter strike with updated character models, textures, maps and other graphical tweaks. It also includes two single-player campaigns. The game was praised for its good Artificial Intelligence ( BOTS ) and new maps, while it was criticized for being out-of-date following very long development period.
Counter strike Source
Main difference between older CS games , and Source, that Source had its own game engine – called Source Game Engine, altough game had great graphics ( for the time ) , it received some criticism by the communitiy, who believed that the game's skill ceiling was significally lower that the cs 1.6.
Counter Strike Global Offensive
After a long wait Valve has released a new counter strike game. This time, they've listened to the community, and while the game was in beta stages ("in a womb") for a very long time – they've polished it and published it.
Today, CS GO has millions of players playing it every single day. It is the worlds most famous FPS ( First Person Shooter ) with an open source which provides an ability for community to develop aditional mods and plugins for it.

Why will CS live forever?
Counter strike will always be one of the favourite game that I play, and I'll try to explain why….
When the round starts, there are no bullshits, no time for fights, pickles and emotions. The game isn't going to wait for you to think about how your day was – as you'll get immediately killed.
I like this game because it differentiates players according to their skill level. The more skillfull you are – the more you have "upper hand" in the battle.
If you are a begginer, then most of the game you'll be spectating other players. The more hours you spend playing, you'll be more powerfull in the game. And that is one main reasons why we all love this game.
It is a game that doesn't forgive, it doesn't have time for your problems or personal issues, it is a unforgiving fast paced game where you have to be focused in order to win.