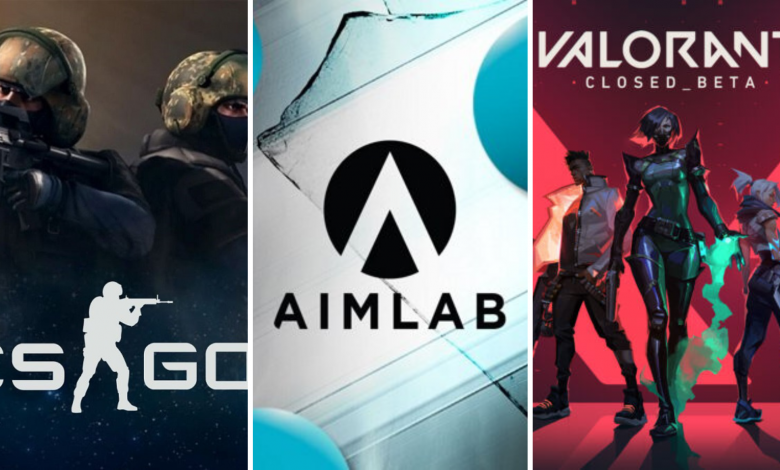 AimLab is an aim trainer that will let you practice for games like CSGO, PUBG, or Valorant. With the help of AimLab, you may quickly improve your fundamental FPS abilities, such as targeting, tracking, and perception. However, the expanded settings that will allow the trainer to be futher utilized are still in development. With AimLab, you can currently change the weapon's sensitivity and weight. In other words, by choosing the parameters that are the closest to your weapon's in-game counterparts, you may customize the weapon and train with genuine weaponry.
How Aimlab works?
The game starts off by giving you a few practice rounds and determining your level based on the outcomes of these games. Then, it lets you practice by giving you increasingly challenging matches. Several targeting exercises are available, including target tracking and hitting targets appearing at various screen locations. For instance, in Gridshot, you aim at three distinct orbs that pop up on the screen. A new ball appears in a new location after each orb that you strike.
Can it actually help you improve in FPS games like CSGO and Valorant?
A lot of players at the same time recognize the importance of aim trainers such as Aimlab and are still suspicious because it feels secondary to the actual game. Sadly, for a lot of beginners, CSGO and Valorant matches don't offer many chances to practice your aim. Aimlab may not simulate other important aspects of games such as game sense but it is still incredibly useful.
Think of it this way, a footballer doesn't just limit their training to football. Rather, they use the gym as a secondary activity that helps boost one part of what they need to be good athletes.

What exercises in AimLab do we recommend?
Anglehold – Targets will y spawn and move in different positions, which will require the player to hold the correct angles sequentially and aim as precisely as possible. Anyone who wants to just improve on a fundamentally important feature of both games can use this exercise, which is the most elementary and beneficial one available.
Wallpeek – Another common exercise is wallpeek, which teaches players the fundamentals of playing angles and makes use of a wall or other types of cover. The Wallpeek challenge was designed by Aim Lab to be scalable, allowing users to alter the behavior of the targets by selecting from three different levels of difficulty.
Sixshot – Sixshot spawns numerous smaller targets in groups that require players to flick in a variety of directions. By doing this, players can better prepare for scenarios in which they may have to deal with moving targets at difficult angles or be the aggressor themselves.
Conclusion
No matter what game you play, CSGO or Valorant, Aimlab will definitely benefit you. Thanks to its customization and numerous exercises, you can definitely improve your aim in a shorter period of time. We want to point out, however, that it's important to have variety in the exercises you play. For example, a lot of players focus on Gridshot because it offers easy and satisfying gameplay. The downside is that it doesn't really offer any benefits or at least not as much as other tasks. So, keep that in mind and you will improve in no time!