AI
How to
5 Things to Think Before Buying a Business Intelligence Softyware
Working smarter, not harder, is the new motto for many business organizations. So far, it's proving to be true. Companies that invested in business intelligence systems have seen their efficiency, productivity, and profitability increase exponentially.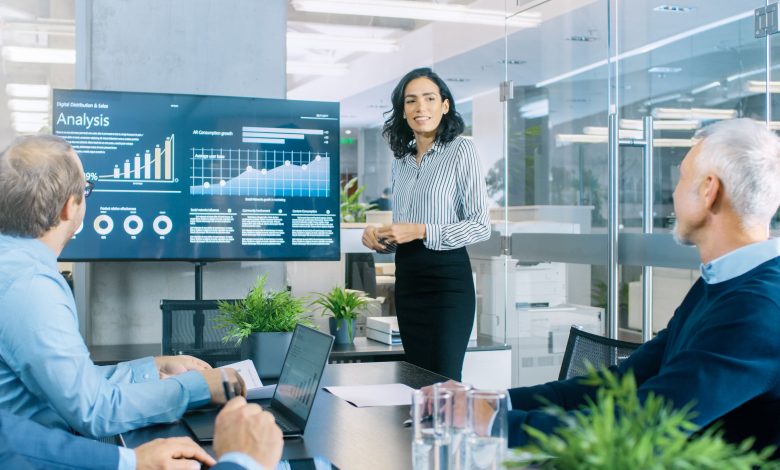 How to Choose the Right Business Intelligence Software for Your Company
There is no debate as to how vital business intelligence is to the growth and success of any business enterprise. Information pulled from internal systems and channels like CRMs, ERPs, accounting software, communication histories, and security logs is as important as the data retrieved from outside sources.
With the advent of business intelligence software, companies are able to quickly gather, centralize, and analyze mountains of internal data and transform them into useful and actionable business insights. As big data continues to become more prevalent, the demand for business analytics tools and BI solutions will continue to soar. A Stratistics MRC outlook report on the business intelligence market predicts that the sector will grow from $15.64 billion in 2016 to $29.48 billion by the end of 2022. 
It's undeniable how impactful an enterprise analytics solution is in today's business landscape. Investing in one seems to be a very logical move for modern enterprises as well as established businesses that look to transform their operations. Below are expert tips on how to choose the right business intelligence software for your company.
Keep It Within Budget
The price of a business intelligence software and your budget should go hand in hand. It is paramount that your company invests in a BI solution that it can afford. But it is also important that your platform is able to meet your specifications and address unique business requirements.
According to Better Buys BI pricing guide (as of January 2020), the cost of business intelligence software ranges from $10 per user to a humongous $300,000 per license. Along with your budget, you must be able to identify your BI needs, actual users, features, and take them all into account.

For instance, most basic business intelligence examples come with core BI capabilities and are designed mainly for those with limited business intelligence knowledge. But for organizations that have power users like data scientists and analysts who require extensive BI functionality, such as machine learning in everyday analytics, powerful data visualization tools, data warehousing, and granular data analysis, a more powerful and robust business intelligence solution is needed. And these types of BI systems carry a very hefty price tag. 
If you're looking for the best data visualization solutions, Finances Online created this list to help jumpstart your search and make an informed decision.
To ensure that you are making the right BI investment, it is important that you consult with various vendors and provide them with your requirements and budget. A great vendor will communicate with you and offer you custom packages that will meet your needs without you breaking the bank.
Make Scalability a Priority
As your business grows, so does the amount of data you need to process. It is only a matter of time before you need to boost your BI system's ability to retrieve and analyze information. You want business intelligence tools and techniques that can keep up with the mounting volume of information. Thus, it is only imperative that you settle for a solution that can quickly scale as your requirements change.
Scalability is essential in the world of business intelligence. That's because BI software and tools are no longer limited to providing you and your team actionable insights.
Initially thought of as a solution to bring down operational costs and drive business efficiency at all levels, companies are now looking at BI systems and business intelligence techniques for decision making improvements as well as enhanced revenues. According to a BI market study called Wisdom of Crowds, 50% of the companies surveyed expect BI platforms to offer better decision making when it comes to improving revenues.
And it's not just decision-making and revenue. The same report cited compliance, risk management, supply chain management, research and development as main areas impacted by the increasing popularity of BI systems.
This is a clear indication that business intelligence is playing more roles in the growth and success of any business enterprise. When purchasing BI software, you want it to be scalable but also flexible. You need it to play specific roles and provide you insights into certain areas of your business that are otherwise invisible.
Pick a Reliable Vendor/Partner
Investing in a business intelligence software vendor is as important as investing in the product itself. Choosing the right software vendor can be the big difference between a successful software deployment or a catastrophic implementation failure.
There are numerous instances of companies losing millions of dollars, if not billions, because they opted for the wrong software vendor/developer. One of these glaring examples is the failed welfare processing system deal between the State of Indiana and IBM.
The project, which was worth $1.6 billion, was aimed to help people access the system online and make a claim personally or via a telephone call. The software was riddled with errors, resulting in longer waiting times for welfare applicants.
IBM, although an established leader in IT and software, was overwhelmed with the challenges and unable to produce a product that met the client's requirements. Unfortunately for the State of Indiana, it resulted in a huge financial loss.
In choosing the right vendor/developer, you need to create a shortlist of vendors and developers who have extensive experience and expertise in business intelligence. Both parties need to meet, make a thorough assessment of the vendor's skills while doing an adequate evaluation of the project's scale. It's a big plus if your vendor/developer includes free training with your package.
Transparency is key so it is best that you choose a vendor that communicates regularly and considers your inputs and suggestions. The lack of communication is a hindrance to transparency. Very often it is a major factor in poor project management, which ultimately leads to software implementation failure.
Make It Easy
Business intelligence may sound very technical and intimidating, especially to people who are not that well-versed in BI. When you pick a BI software, make sure that it is easy to use for all user types and provides Self-service BI.
Ease of use is one of the main factors in the quick and successful adoption and implementation of any software by any organization. If your employees find your business intelligence system both friendly and intuitive, it empowers them to integrate the software into their workflows and processes and utilize the software more.
Successful adoption and implementation impacts your ROI in a very positive way. Thus, it is also crucial that you take time to discuss with your employees what they want in a business intelligence solution, from features to deployment types and everything in between.
Work Smarter Now
Working smarter, not harder, is the new motto for many business organizations. So far, it's proving to be true. Companies that invested in business intelligence systems have seen their efficiency, productivity, and profitability increase exponentially.
According to an IDC study on business analytics, 54% of companies that invested in business analytics, including business intelligence, generated ROIs of 101% or more. Adoption of business intelligence solutions results in faster, insight-driven decision-making, enhanced operational visibility, intelligent hiring choices, and gaining significant advantages over the competition.
If working smart is a crucial component to business success, there's no denying business intelligence is the key to working smart.