For those interested in trading from one digital currency to yet another digital currency, Binance is the simplest way to go as well as the most affordable.
Binance is an exchange that gladly accepts users from all around the globe and it has gotten reviews that are favourable from the cryptocurrency ecosystem. However, to know more about Binance, you will have to keep on reading.
All You Need To Know About Binance Exchange
Binance is a universal digital currency exchange that offers a platform for virtual currency users to trade more than a hundred Cryptocurrencies.
Since the early quarters of 2018, Binance has been considered to be the largest virtual currency exchange in the globe when it comes to down to trading volume. The founder of Binance is known as Changing Zhao
The company was established in China and steadily shifted its headquarters as well as servers out of China and landed in Japan due to the Chinese government's ban on virtual currency trading.

However, in March 2018, the company made its announcement to open a new office at Malta when the cryptocurrency regulations in both China and Japan became stricter.
Also, in 2019, the company made known to the public about its Binance Jersey. The aim of Binance Jersey is majorly to expand the company's European influence.
Some major companies have partnered with the biggest Cryptocurrency exchange over time and they include:
CipherTrace
Moeda
IdentityMind
CertiK, etc.
Furthermore, the exchange has counted more than three hundred and thirteen thousand users daily that are very active and, it is the biggest Bitcoin exchange in the globe just after CoinBase.
Nonetheless, with so many platforms that are currently emerging daily to put virtual currencies, it may not actually be the best alternative for retail investors this year 2019.
About The Founder
The gradual rise of Binance to successfully turn out to be the leading virtual currency exchange may seem quite incredulous to many but it is possible if you actually know its founder; Changpeng Zhao.
Basically, Changpeng Zhao once worked for the Tokyo Stock Exchange as well as Bloomberg before he went on to build one of the swiftest high-frequency trading networks known as Fusion Systems.
The exchange was launched in China back in the year 2017, however, its swift execution times have gotten the attraction of so many expert traders.
Furthermore, when China began shuttering virtual currency exchanges, Binance made the move to shift its offices down to Malta. Note that, Binance Uganda and Binance Jersey were opened to offer fiat currency to cryptocurrency trading.
How Binance Exchange Works
As a prominent company known majorly because of their virtual currency exchange, Binance has a Blockchain innovation incubator known as Binance labs, and it majorly focuses on carefully nurturing promising pre-ICO: initial coin offering projects.
The Binance labs aid deserving virtual currency project teams by offering them vital funding for advancement, advisory resources and also a launchpad for any required listing and exercises for fundraisers.
Also, the company provides a site known as a Launchpad to host new and upcoming Blockchain projects. Users are also able to establish APIs: application programming interfaces.
Additionally, with one of the quickest order execution times and research reports of institutional grade, expert cryptocurrency traders have happily found a good home on the exchange.
OTC; Over the counter trading carried out between two private parties was brought about this year, 2019 for those trades of over twenty bitcoins i.e one million USD.
As a result of the launch of DEX; Binance Decentralized Exchange, Binance exchange focuses on giving traders the choice of having the best of both worlds.
What Binance does is that it tries its best to take care of every level of investors through its provision of not just a basic but also an advanced trade setup. And, there are more than four hundred coins that they provide.
For those interested in having swift accessibility to the new coins that keep emerging, Binance is the place to get all of the hottest altcoins.
The flow of coins from their ICO debuts to all listings of altcoins on Binance makes sure that users get fast access to the ideal supply of these new coins.
For some exchanges, you will have to patiently wait for the liquidity to trade these new coins. But for Binance, you can take part in trading competitions and get to earn a lot while you help to develop liquidity in these new coins.
It's trading fees are low and affordable for those who also make use of Binance's cryptocurrency known as Binance Coin (BNB).
Because it is a centralized exchange, it is susceptible to breaches in its security and it has been reported that the exchange gets to fend off so much daily.
Products Offered By Binance Company
The product offered to virtual currency users and enthusiasts alike has to do with its very own Binance coin. It goes with the symbol BNB. The coin is highly prominent and has a market capitalization of over $1.4billion.
Subsequently, it is frequently used as an alternative technique for paying the fees at Binance exchange such as:
Trading fees: for purchasing and trading coins
Withdrawal fees
Listing fees, etc.
Users get a fifty percent discount when making use of BNB for the first year of their account and twenty-five percent for the second year. As for the third year, it is roughly 12.5 percent and 6.25 percent for the fourth year.
Also, Binance coin tokens are utilized for Binance Launchpad as a means of investing in specific ICOs on Binance exchange.
A fact that is not widely known by most users is that Binance gets its name from a selective combination of Binary finance.
As for Binance exchange, it backs up the trading of more than forty-five coins including prominent coins such as Bitcoin, LiteCoin, and Ethereum.
Binance company has gone on to claim quality standards of security and safety with multi clustered as well as multi-tier architecture. Also, the exchange delivers very high processing throughput with its capacity to process over 1.4 million orders every second.
Another thing to note about Binance exchange is its new Binance chain and BEP2. As one of the largest virtual currency exchanges by its volume, Binance has successfully seen more than twenty-seven billion dollars through its open doors as it made headlines.
The headlines have to do with its launch of a mainnet: Binance Chain. Also, the platform executed a huge swap of its token; BNB that is off the Blockchain of Ethereum and it simultaneously launched a decentralized exchange.
Binance Chain And BEP2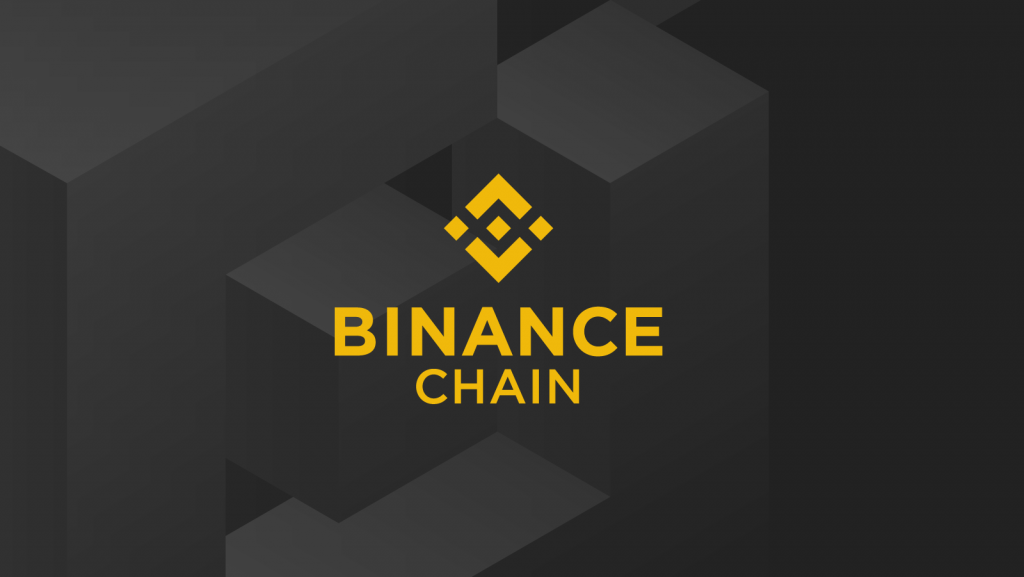 This is a Blockchain platform that was created by the prominent Binance crypto exchange.
Differing from so many relatively new blockchains, the Binance Chain is not a decentralized application platform actually. Also, it does not back smart contracts.
However, it is strictly aiming at being a very effective platform for the issuance of tokens and their trade. Nonetheless, its functionality may likely be modified in the near future in a bid to support not just smart contracts but other features too.
Furthermore, its traditional asset is BNB. Meanwhile, in the broad sense of the word, it actually performs the exact same operations as ETH does on the Ethereum platform.
What this means is that it is used in paying fees for the performance of diverse actions on the system. Note that, the token standard being used by Binance Chain is known as BEP2.
Binance has described Binance Chain to be a public blockchain whose focus is to send and trade Blockchain assets and also provide new possibilities for the future flow of assets on the Blockchain.
The focus of the Binance Chain is on:
Liquidity
Performance, and;
Ease of use
What you will need to know is that BEP2 is a token that is pegged to Bitcoin. Also, Binance will be issuing some Cryptocurrency pegged tokens on the Binance Chain and it will begin with BTCB.
All of the pegged tokens are a hundred percent supported by the reverse native coin which in this case is Bitcoin. Addresses on the reserve are also published for everyone to audit.
Furthermore, its Blockchain provides a much simpler way to successfully audit a Cryptocurrency reserve than the usual bank balance tether. Also, trading pair will be developed on Binance site with a price of about 0.1%.
Ultimately, this will end up providing an easy way for everybody to easily convert from the pegged token back again to the native Binance coin.
And, should the buy order be completely filled, another new order will be put in position while an equivalent amount of money will get deposited from the reserved address and into Binance.com.
The major benefit of these cryptocurrency pegged tokens is that it makes available to the Binance DEX traders the surplus coins that practically have their very own blockchains and are not native on the Binance Chain.
Due to the increase in the token section that is available in Binance DEX, there will be a rise in both liquidity and trading volume. It will increase the utility value further of Binance DEX.
Is Binance A Safe Exchange?
The question on most people's minds pertains to the fact of whether Binance exchange is safe or not. Basically, as a virtual currency exchange platform, Binance provides hot wallet facilities for storage.
As a safety measure, Binance makes use of highly advanced security protocols to safely guard the platform and transfer alerts in case of any form of breach.
Also, users have the chance to secure all of their funds with the Google authenticator; two-factor authentication.
Binance has experienced some setbacks like:
Attempts of hacking
Back in March 2018, there was a hacking attempt on its platform, though it did not turn out to be successful because the automated systems on its site quickly reacted on time.
Moreover, the malicious cybercriminals were making use of a phishing site in a bid to gather logins and discretely set up API accessibility to accounts that have been targeted.
On the day it happened, these cybercriminals converted all the available altcoins in their target's accounts to Bitcoin and purchased ViaCoin thereby pumping up the price in a considerable way.
Next, they did was to sell off the ViaCoin at the best price point and made moves to withdraw Bitcoin to their own wallets.
Nonetheless, it did not work out since they were immediately caught as it was occurring and all of their funds were donated straight to charity.
The hack of May 2019
Recently within the year, hackers successfully managed to siphon over seven thousand bitcoins that were worth a total of forty million dollars from the Binance exchange.
In reactions to the hack, the founder made it known that the exchange will be responsible for covering every loss of its users from its SAFU; Secure Asset Fund for users.
However, the hacking incident did not turn out to be permanent harm to the credibility of Binance exchange.
Nonetheless, users are advised not to keep their virtual currencies on exchange's hot wallets because all of these make them susceptible to attacks when compared to the cold storage facilities.
Advantages And Disadvantages Of Binance
Some of the pros of Binance are:
The process of opening an account on the site is quick
It entails low fees
It has hundreds of virtual currency pairs
Binance actively secures multi-currency wallets
It has good liquidity
For its cons, they include:
Its trade partners are actually not validated under two Bitcoin
It has restricted deposit options
There is no fiat to cryptocurrency trading on its main exchange.
To Wrap It Up
Binance is known for its low trading fees in all markets available in the world today. It has an ideal variety of virtual assets to actually trade, there are varied trading alternatives for newbies and professionals plus a friendly interface.
All of these reasons make it the favourite to most of the Cryptocurrency users in the crypto sphere.