Entertainment
Games
Mobile
NetEase & Codemasters' Racing Master Mobile Racing Simulator, Built On Unreal Engine, Coming Soon
Codemasters, being the award winning publisher may be getting ready to add more silverware to their trophy cabinet with this one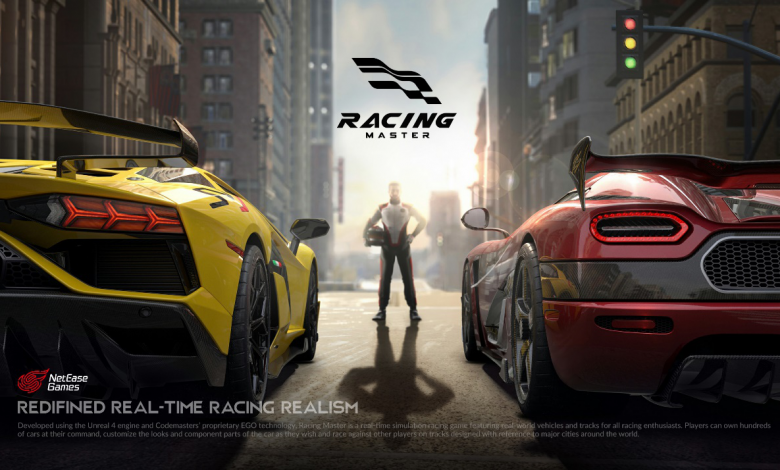 Chinese video game developer, along with international gaming parent-company, NetEase Games, – collaborating with British video game powerhouse, Codemasters – have a hot new racing game on the boil. Racing Master, built on the Unreal 4 gaming engine delivers a hyper-realistic real-time racing simulation game. 
Codemasters, being the award winning publisher of such iconic high-quality racing titles as DIRT, GRID, and the official F1 racing simulation game, may be getting ready to add more silverware to their trophy cabinet with this one. The visuals of the official trailer are absolutely stunning! Mobile racing clasàsics like Asphalt may soon be on nobody's lips. 
"I've always wanted to create a high-quality, realistic racing game." said Bo Zhang, the Producer of Racing Master at NetEase Games, "I am beyond grateful and truly honored to have this opportunity to fulfil my aspiration. With Racing Master, we set out to provide a platform for players to spark their passion for racing and experience the thrill of realistic driving!"
Announced on the 12th of March, Racing Master is an upcoming real-time racing simulator. The title will be available on mobile. Though no official date-of-publication was announced, the game's beta version was made available on mobile platforms, Android, & iOS. 
The mobile racing simulator was developed using Unreal Engine 4, so expect PC quality, detailed, graphics. Codemaster's own EGO technology was also put to use in the development of the game. What resulted looks to be a crisp piece of work that really honors the automotive spirit.

The premise of the game being mastery through competition, players are given access to the best vehicles that the automotive industry has on offer. All fully customizable, with actual brand parts. These guys really did their licensing homework. 
The hyper-realistic high-end vehicle makes on offer feature iconic brands like, Ferrari, Porsche (not RUF, but Stuttgart, Porsche,) Lamborghini, Aston Martin, and many others. One can build their dream car collection, customized specifically to their tastes.
They can then test their automotive masterpieces against those of a globally dispersed set of competitors, in online races. Players will find themselves whizzing through the streets of the world's most famous cities, competing for the title of Racing Master, or to land their names on the leaderboards at the very least. 
"As leaders in the racing category, we are excited to finally tell the world about Racing Master, the result of our strategic partnership with NetEase Games," commented Clive Moody, SVP Product Development at Codemasters. "NetEase Games shares the same passion and vision that's needed to deliver a best-in-class racing experience. Taking the world's most aspirational supercars, Racing Master is rooted in automotive culture and provides authentic wheel-to-wheel action for the mobile platform."
This game was designed with petrol heads in mind, and features everything a racing enthusiast would ask of a simulator. Racing Master really offers a challenge that should keep it from growing tedious too soon, real-time racing against real competitors, from across the globe. 
The Asian videogame house, responsible for a number of iconic PC, & Mobile gaming titles, invites players to visit and sign-up for the Beta testing program. The company seems intent on bringing out the best game possible, and would like people to help with development by getting in on the action, pre-release.