Crypto
AscendEX – A Global Cryptocurrency Trading Platform
AscendEX - formerly BitMax - arises as a strong challenger to incumbent global go-to cryptocurrency trading platforms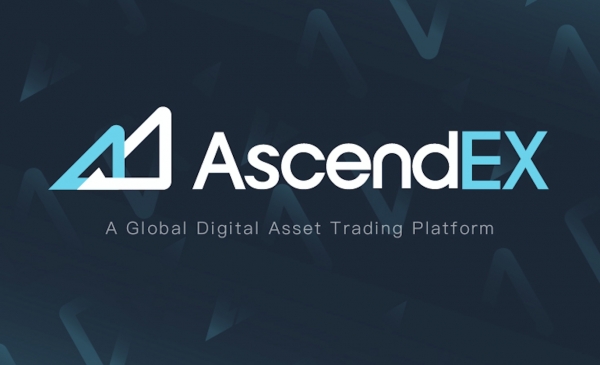 Formerly known as BitMax, the cryptocurrency Spot, and Derivatives, a trading platform known as AscendEX offers a comprehensive list of digital asset-based financial services. The Singaporean exchange, in addition to regular crypto trading, enables users to stake their assets – allowing access to +150 blockchains – as well as keep said assets in custody.
AscendEX – the rebranding of BitMax
Being a rebranded version of the old BitMax crypto exchange platform, AscendEX already hosts 1 million users on a highly liquid, and expertly-run digital assets platform. The trading platform is available in over 200 territories, globally, spanning the United States, United Kingdom, Europe, the Middle East, as well as Asia.
In terms of the team, the AscendEX trading platform is manned by financial industry veterans, technology, as well as legal experts. With founder, and CEO, George Cao, and co-founder and Chief Operations Officer (COO,) Ariel Ling, at the helm, supported by a team of quantitative Wall Street types, along with other experts in their field, AscendEX delivers a robust trading platform.
Fees for AscendEX
Fees on the AscendEX platform are competitive when compared to most exchanges in the digital assets industry. What the exchange takes, per trade, depends on user holdings over 30 days, the platform also follows a tiered fee structure. 0.100% Maker + Taker fees for Large Cap assets, while Altcoin trades fetch a 0.200% levy – this is for the lowest tier account level (VIP0.)
Fees get lower as account tiers get higher, of course. A VIP1 account, with a $100,000 threshold or account holding equal to, or greater than, $500,000 of platform-native, ASD within 30 days. The highest account level, VIP9 (pronounced: Whale) demands $500,000,000 (yes, that much) in monthly trading volume, or $5,000,000, or more in ASD holdings.

Regarding withdrawal fees, AscendEX remains competitive, charging a fair withdrawal fee, per asset that a user may wish to withdraw. Withdrawing Bitcoin will cost 0.005 BTC while removing Ethereum holdings from the platform will cost 0.01 ETH.
Deposit & Withdrawal
AscendEX hasn't gone and reinvented the wheel, in terms of Deposit & Withdrawal methods, and has kept things simple, while also allowing for the convenience of purchasing fiat with crypto.
One can similarly deposit crypto to other trading platforms. By going to the exchange wallet, selecting which asset they intend to deposit, and copying the deposit address into the wallet one intends to send from, then following all necessary actions to complete the transaction.
Withdrawal works inversely, with added security measures to secure user assets. As previously mentioned, there is a fiat-crypto option that enables users to buy digital assets with their fiat-based debit/credit cards. The service supports Visa and Mastercard payments. One can use USD, EUR, GBP, UAH, RUB, JPY, and TRY to purchase BTC, BCH, USDT, ETH, TRX, BAT, or ALGO.
The Platform of AscendEX
AscendEX employs a sleek, easy-to-navigate trading view, with neat order windows, and effective charts. This, along with all necessary info, order book, and token prices, makes the trading experience comfortable.
The exchange platform also features different order types, as well as forms of trading. One can buy and sell assets to derive profits from value gains with Spot Trading. Then have a Margin account, which comes ready to use upon Sign-Up, and charges no interest if the loan is prepared within eight hours.
AscendEX also offers Futures Trading, which enables traders to bet on the price moves of an underlying asset, without actually having to own said asset. Trading is purely contractual, and as the name suggests, has speculators bet on an asset's future price. The Futures contracts that AscendEX deals in are of the Perpetual assortment, meaning that they have no expiration date, and positions can be held perpetually.
The Singapore-based digital assets trading platform features are pretty convenient. Beginners can take the Copy Trading option, which will have one's trading account mimic the trading actions of a pro trader. Traders can select which pros to follow from a dedicated webpage and take advantage of profits made by certain traders by having their accounts copy their orders.
Supported Countries
AscendEX's digital assets trading services are supported in territories across most of the globe. A few countries cannot be found on the exchange's 'supported' list; the USA, Algeria, The Balkans, Bangladesh, Belarus, Bolivia, Burma (Myanmar), Cambodia, Côte D'Ivoire, Cuba, the Democratic Republic of the Congo, Ecuador, Iran, Iraq, Liberia, Nepal, North Korea, Sudan, Syria, as well as Zimbabwe are not supported by the exchanges for various reasons.
Supported Assets
AscendEX offers over +200 digital assets for trading, with over 50 large caps, and low cap assets available for leveraged trading.
Mobile
For modern traders, who like to stay on top of market action wherever they are, there is a mobile version of the app, available for Android, and Apple iOS devices.
All-In-All
The exchange was designed with low-level, intermediate, professional, and institutional traders in mind, allowing access to digital assets markets for a wide variety of customers. AscendEX also offers an API for algorithmic traders to take advantage of, as well as an OTC desk for private clients.
This is in addition to enabling access to Defi markets, and a variety of other crypto-based investment options. Honestly, the only complaint we have with this platform, and we've seen a few, is the (at time of writing) lack Of support for TradingView's advanced charting service.